Ever Quit at the Gym? Fail to Finish a Diet or Hit Your Goals?
3 Critical Things You Must Do First!
Somewhere – right before my 49th Birthday I decided that I needed to get in shape or Die.  Literally.  Like – Dead – Dead.
I had worked my big ass up to 242 pounds and some how I STILL thought I carried it well and was a Sexy Beast.  Yeah I was a Beast all right… I could hip check my way through an all you can eat buffet like no ones business.
But then I saw a real nasty quote that chilled me to the bone.  It said that
Heart Attacks and Strokes were responsible for the Deaths of 48 Firefighters (59 percent) in 2011
Literally Chilled me to the Bone.  See – I was starting to see the signs: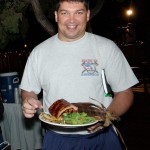 Walking up the stairs became a Chore – hitting the 3rd Floor was an AWESOME Achievement.   I was out of breath but I had made it by God.
It was easier to make an excuse to NOT walk Diesel, my Husky, than to get out in that dang Heat – or Cold – or night air… you get the picture.
The " Fat Boy" Comments directed my way were becoming a lot more frequent.
My size 38 Shorts were being stretched to the Max.
I SWORE I would Never Buy a pair of Pants or Shorts that were Bigger than a Size 38… yet I was about to Pop these Buttons if I didn't make a change.
But I saw that quote – and took a Cold Hard Look at myself in the mirror.  And somewhere, after a hazy night of Margaritas and good hot Mexican Food, I decided I wanted to change this path.
How Many of you ever Started a Diet or Workout Plan – and Failed?
 The first thing that went through my mind was that I had quit and failed a LOT of times when starting a Diet – or workout program.
We always seem to Rush Headlong into New Diet and Exercise  or Weight Loss Dreams WITHOUT a Plan of Action or Step By Step System!
And I was NOT going to make that mistake this time.
Here are the THREE things I did that made a HUGE Difference:
1.  I took a Rock Solid Look at WHY I wanted to change.   Yes Death has a way of making you stop and think about things a little bit – but I wanted to Dig Deeper.   I had seen a lot of Death as a Fire Fighter – so I needed something else that would touch my Core.
See – I had been taking care of Mom for a little over 6 years now as she fought Cancer.  And MAN did she fight cancer – The Chemo, the Pain.. the umteen Doctors Visits.  She LITERALLY Died on my Birthday – slumped over – no pulse – no breathing – gone.   Just sitting there talking to her and WHAM!  We were able to get her to the floor, got an ambulance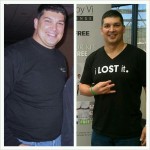 on the way and revived her.  Scared the crap outta me.  
I was the only one in the room when my Grand Paw passed away at 92.  He was my Hero. the only Father Figure I ever knew and I was Blessed to watch him pass Peacefully.
I had seen Death Up Close and Personal – what I needed to Kick Start Me – Was Life!
 I started making a list of Why I wanted To LIVE
I wanted to spend another 50 Plus Years with my Wife (Married ALMOST 23 Years at the time of this writing)
I wanted to see my Daughters Grow up and see THEIR Families
My son told me he was getting Married – and Having a Baby – and I KNEW then I wanted to see my Grand Babies have Grand Babies….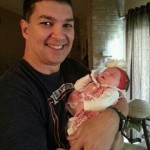 I thought of the places I wanted to go BACK to – Hawaii, Belize, The Sequoia National Park, Colorado Rockies…
And places I hadn't been – Japan, Scuba Diving the Blue Hole  – Whale Watching – Places with Endless White Beaches and Blue Waters….
 I could go on and on and on – in short – Make a LIVE List!
When you are staring head down drenched in sweat wondering how the hell you are gonna do the last 10 minutes on a Stairmaster or get in that Last Set – Thinking of your WHY will help you find strength you never knew you had
 Step 2 – Get Some Help – People That CARE – In Your Quest
2.  Get Some Help – Don't try doing it on your own – 
Man there was a time that if you had told me I would get a Coach for my workouts I'da smacked you upside the head.  I didn't need no Stinkin Coach!
But somewhere I started thinking of ALL the times in my Business Life I sought out and found the help of Mentors and Leaders and literally paid Tens of Thousands for them to help me better my business.  So WHY would I NOT get the help of a Fitness Professional???
So I did – I sought out a couple of Fitness Pros and started to pick their brains.   I finally found one that I knew would push me and help me reach the Goals I had set for myself.
And here is the cool thing – I found a Business Need he had – an area he needed MY expertise in – and we found a way to work together.  So Don't Let Lack of Money Stop You From Your Dreams.  Go watch The Barter Kings on TV and get an education on Negotiation and Compromise!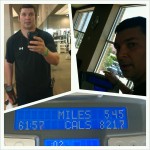 Here is what I found –
When I didn't want to eat right – when I didn't want to go to the Gym – and my WHY was wavering – My COACH was there to Kick My Ass and get me going again.
THAT is what a Good Coach Does – They don't baby talk you – they don't coddle you – they don't tell you what you want to hear – They Tell You What You NEED to Hear!  HUGE Difference.
Study all you can – Learn about the Different Body Types – Learn New Techniques – A LOT of the Workouts I USE to do in the Gym are Very Outdated.  There are a LOT of New Ways to Workout that can cut YEARS off of the Progress you are looking for…
Get Your Head Straight
The 3rd – and in my opinion the most Critical  thing you must do- Get Your Head Straight!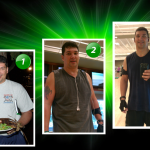 I was looking at a fan page the other day and this lady wrote that she had started a diet that week and had only lost 4 pounds.   Her Husband had only lost 5 pounds – and they were disappointed!   This was in the First Week!!!  Are you Kidding me?  THAT IS AWESOME!!!!
Look – we have spent YEARS being told we are not good enough
Well intervention friends saying this or that'll never work…
"Come on – just have a bite – it won't hurt!
"Why are you going to the gym again?"
"Damn, I wish I had time to work out like you do"
"It just comes Natural to you!'
"I Hate You for looking so good"
"oh but that tastes bad"
And it goes on and on and on.  Here is a News Flash For Ya:
I would rather someone say shit about me Working Out and being Healthy that for being Over Weight and Out of Shape!
And if my "Friends" don't like it – well – I have some great friends that Cheered me on – and others that disappeared…  I'm OK with both reactions.
So what do you change in the Mindset?
It should NOT be a Diet or Workout Plan – It should be a Lifestyle Change
If you suddenly could do ANYTHING you wanted – Live Wherever you wanted – you would be making a Lifestyle Change.
Eating Right, Changing Your Diet and Making the Time to Workout are Critical to your Success – But you have to make them a Habit – an actual Lifestyle.
It won't happen overnight –
it took me DECADES to build up my Fat Belly – It was NOT going to change over night!
1 of the Challenges I took on was listening to Earl Nightingale's The Strangest Secret for 30 Days Straight.
It has changed the way I think – got rid of my Stinkin Thinkin!
I stopped listening to that little voice in my head – the one that says – "I can't"  "that'll never work"  "I can never look like that.."
I learned to reach out to MY coach – and ask for help when I had questions.  ( sometimes THAT Fear sinks you – asking "stupid" questions – the only stupid question is one un-asked)
And here is the Biggest Change I made – 
I Followed the steps of the Systems I took on.  I stopped trying to Tweak them. Thinking I knew Better – or this or that won't matter much!
I stopped trying to think I knew more than they did and relied on THEIR expertise.
I asked a lot of questions so I knew the Reasons for some of the things we did.  But I told myself I would give it a Fair Shot.  NOT just a little Courtesy Test.  You Have to Believe In Yourself to make these things work.
If I had a set back, a cheat meal, whatever – I would just Re-Start where I left off and didn't beat myself up.  (let's not get carried away with a cheat meal every day ok – THAT is NOT what I am talking about!)
The Most Important Thing I did – Was Decide To Start NOW!
I cringe every time I hear someone say they have to think about it… or they are just too busy – or whatever the little voices in their heads are telling them.   There are friends who are looking at me 180 days and 40 Lbs lighter now saying they WISH they had started when I did.  The ole "I wanna see it work for you" bit…
And the best one ( doomed for failure for sure) "I'll just try and do it on my own."   
If you want help – or NEED help Reach out to me – I will be glad to talk directly with you – give you some thoughts to what I did – Warning – I shoot pretty straight – not saying you have to take my advice – but I will be glad to give it to ya… 😉
Click Here for the Best Way to Reach Me so we can talk.
Feel free to leave a comment below – Let me know how YOU are doing or what you think of this article…