The Workout Of The Day Challenge
Biceps – Shoulders Exercise Coupled With Kettlebells And Running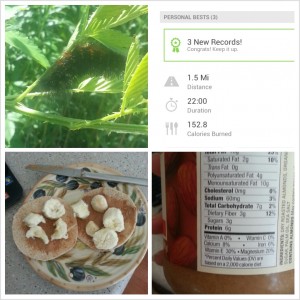 Today I formally started my 30 day challenge and ran 1.5 miles. It was HOT today, so I kept stopping, which severely brought my time down from what it usually is. Tomorrow I'm planning on getting up early so I can run when it's still cool.
Before I went running, I had almond butter (6g of protein!), half a banana, and whole grain toast. Delicious!
On my run I almost got hit in the face by a large black caterpillar, and I couldn't help but take a picture of it.
One of the reasons why I enjoy running outside, is getting to see all the wildlife. I enjoy it a lot more than running on the treadmill, and I find I can go longer running outside.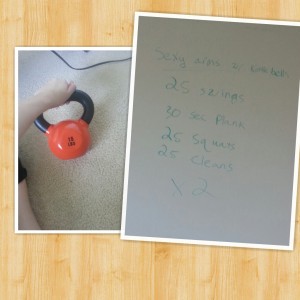 For my arms, I worked out with my Kettlebell, with squats, cleans, planks, and swings!
Terry's Workout of the Day
Biceps – Shoulders and Ab Exercise Routine
Standing straight bar curls 4 x 12
Spider Curls 4 x 15
Seated Alternating Dumb bell curls 4x 10
Rope Hammer Curls 4 x 15
Concentration curls 2x 15 then 2 drop sets
Shoulders_
Shoulders
Barbell Military Press 4 x 12
Upright Rows 4 x 12
Side Lateral Raises 4 x 12-15
Bent Over Rear Delt Raises 4 x 12
Front Lateral Raises 4 x 12
Shrugs 6 x 20
Abs –
Legups
4 Sets to Failure
Russian Twists and Jacknifes with 16lb Medicine Ball
4 Sets 30 Seconds Each
NO REST in between (Good Luck) 😉
The above is what my dad did yesterday to workout, which is a lot more than what I've done!